Modern Treatment Approaches
At SC21 Medical Centre, we provide a range of cutting edge treatments combined into an effective pain management program. We target a number of key area's such as chronic inflammation, tissue stimulation, repair mechanisms, and the body microenvironment. When synergistically targeting these area's, we see real therapeutic outcomes for our patients.

We provide a number of treatment packages in our pain management programs, based on the number of therapies, duration of program, and frequency of follow up.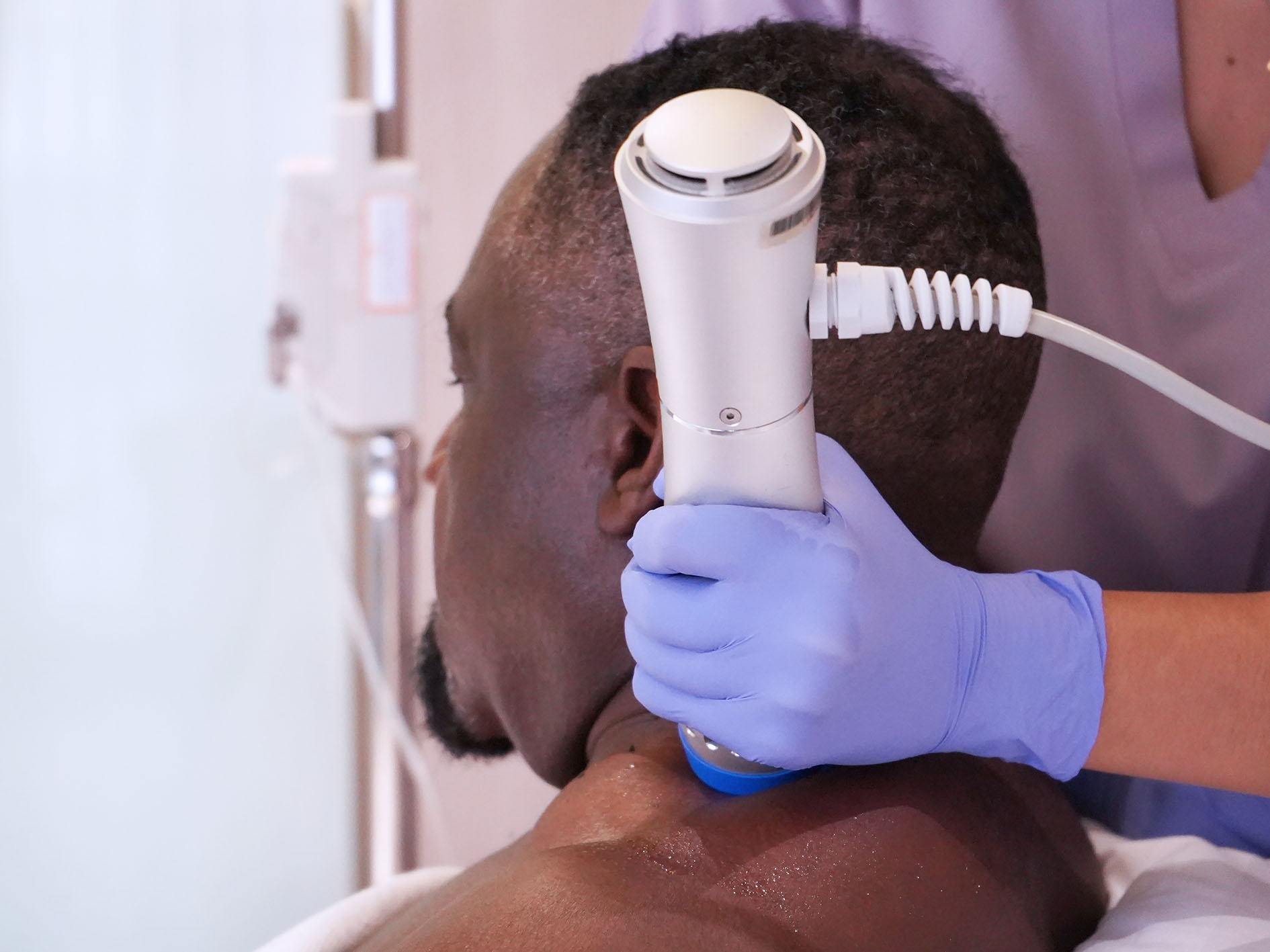 Chronic Back Pain
According to published research , no less than 80 percent of adults in the world will experience chronic back pain at some point in their life. Often occurring in the lower back, the pain may be caused by an injury or develop progressively due to arthritis, osteoporosis, or normal wear and tear.
Back pain has become an epidemic around the world, especially with recent lifestyle changes, and it is a leading cause of disability and lost productivity in the workplace today. Common causes of chronic back pain include:
Slipped or bulging discs, typically caused by twisting or lifting injuries
Spinal stenosis involving the narrowing of the spinal canal and compression of nerves
Compression fractures, commonly associated with osteoporosis
Soft-tissue damage caused by strain or trauma to back muscles, ligaments, or tendons
Spinal fractures
Structural deformities such as scoliosis (the abnormal sideways curvature of the spine) or lordosis (the excessive inward curvature of the lower back)
Chronic Joint Pain
Chronic Nerve Pain
Our treatment programs for chronic pain are designed on an integrative approach. We combine a carefully selected group of treatments which act in a synergistic manner to tackle chronic pain symptoms, and if possible the underlying root cause. 
Prices starting from: $7950 USD
Duration: 1, 3, or 5 days
Includes:
Free consultation & treatment planning
Health check up and base line assessment
SC21 program: 1, 3, or 5 day 
Daily personalised supportive therapy program
Take home personalised treatment booster course
Take home compounded nutrition pack
Improve the Bodies Microenvironment
Immune Modulation – Reduce Chronic Inflammation
Support Cellular Health
Encourage Repair & Regeneration
Support Energy Production
Boost Nutrition Levels
Reduce Rate of Progression
Improve Quality of Life & Mobility
Supportive Treatments for Chronic Pain:
Personalised Injection Program IV and Local (target area).
IV + Local Ozone, IV Nutrition, Amino-acids, and Enzymes.
IV, Intertisital, Region of Interest and Whole Body Laser Therapy.
Physiotherapy, Shockwave, Ultrasound, EMS, and Inversion.